The Lady And The Unicorn Wall Tapestry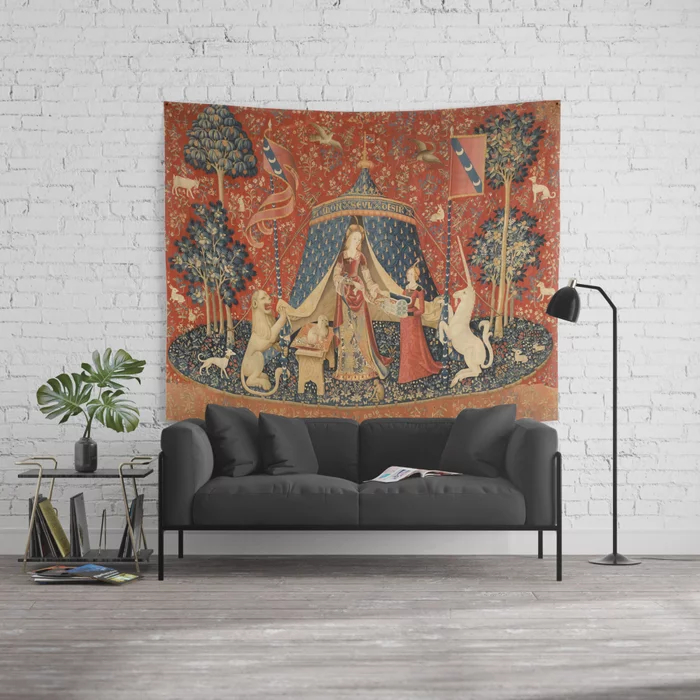 The Lady and the Unicorn is the modern title given to a set of six wool and silk tapestries, so named because each tapestry features a noble lady and a unicorn, from designs drawn in Paris around 1500. The set is often considered one of the greatest works of art of the Middle Ages in Europe. Replicas of the tapestries were hung on the walls of Gryffindor Tower in Hogwarts School of Witchcraft and Wizardy.
This lightweight Wall Tapestry features vivid colors and crisp lines, giving you an awesome centerpiece for any space. It's not just a wall hanging either – it's durable enough to use as tablecloths or picnic blankets.
Available in three sizes
100% lightweight polyester with hand-sewn finishes
Suitable for indoor and outdoor use
Easy to hang, fold up and pack away
Machine wash with cold water on gentle cycle
Tumble dry on low heat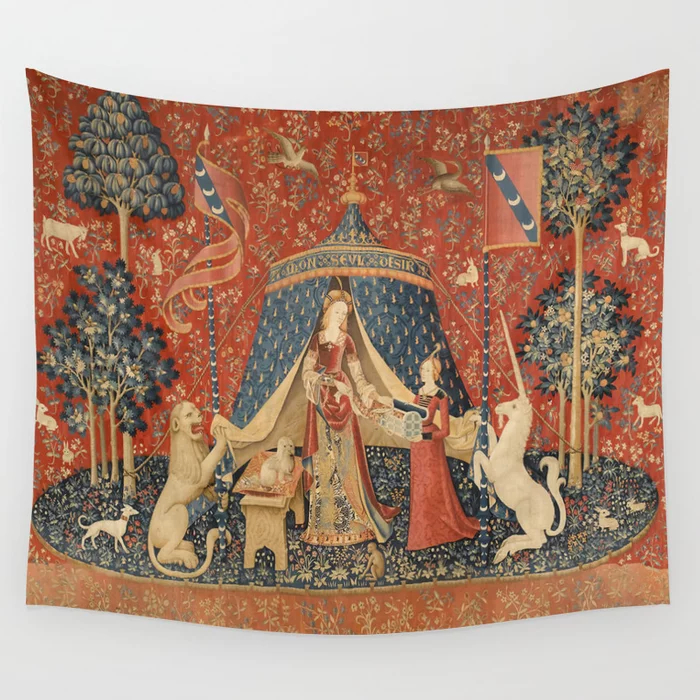 Wordwide Shipping available here: