Leonardo Da Vinci Mona Lisa Painting Art Print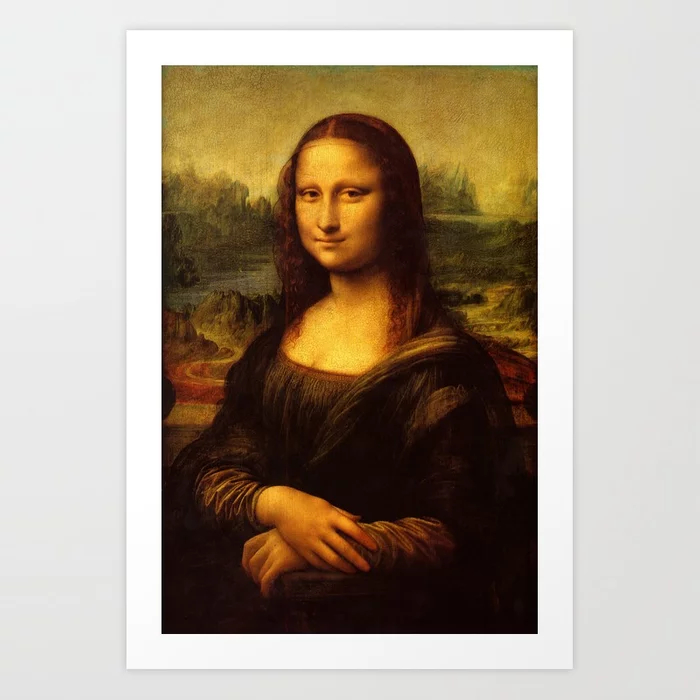 Leonardo da Vinci Mona Lisa Fine Art Painting
The Mona Lisa (La Gioconda or La Joconde) is a half-length portrait of a woman by the Italian artist Leonardo da Vinci, which has been acclaimed as "the best known, the most visited, the most written about, the most sung about, the most parodied work of art in the world." It is on permanent display at the Musée du Louvre in Paris since 1797. The painting, thought to be a portrait of Lisa Gherardini, the wife of Francesco del Giocondo, is in oil on a white Lombardy poplar panel, and is believed to have been painted between 1503 and 1506.
Art by Leonardo Da Vinci
Movement: Renaissance
Beautiful artistic vintage portrait painting.
Gallery quality Giclée print
Natural white, matte, ultra smooth background
100% cotton, acid and lignin-free archival paper
Epson K3 archival inks for high-quality print
Custom trimmed with 1" border for framing